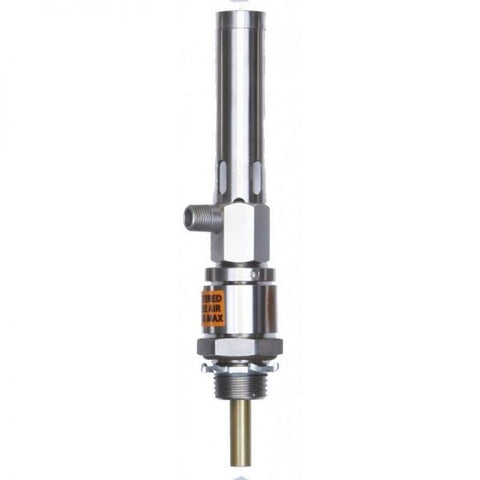 61008R NEMA 3R FRIGID-X Enclosure Cooler Kit
The NEMA 3R Cabinet Panel Coolers provides a low cost method of both purging and cooling electrical and electronic control panels by using a stainless steel vortex tube to create cold air from ordinary compressed air.  
NEMA Type 3R (IP 14) Cabinet Panel Coolers for outdoor use.
Stainless steel to hold up to rain, snow, humidity and general outdoor use.

Frigid-X™ NEMA 3R Cabinet Panel Coolers are compact and can be installed in minutes through a standard electrical knockout. There are virtually no moving parts.
Kit includes 69004 hose and 90004 filter
| | |
| --- | --- |
| Connection type | 1/4" x 2 Male |
| Dimensions | 206.3 mm x Ø 28.44 mm |
| Material | Stainless Steel |
| Meets the OSHA directives | Yes |
| Suitable for OEM's | Yes |
| Applications | Cold |
| Cooling capacities [Kcal/h] | 1058 Kcal/h |
| Cooling capacities [Btu/h] | 4200 Btu/h |
| Cooling capacities [Watts] | 1230 Watt |
| Material Generator | Brass |
| Air consumption [l/min] | 1700 l/min |
| Warranty | 10 years |
| Made of durable stainless steel and metal parts | Yes |
| Maintenance free operation | Yes |
| Sound level [dB(A)] | 81 dB(A) |
| IP Grade | IP54 |
| Side mount kits available | Yes |
| Allows , in the version IP66 , the Dry | Yes |
| Installation within minutes | Yes |
| Low noise | Yes |
| Economic | Yes |
---
We Also Recommend