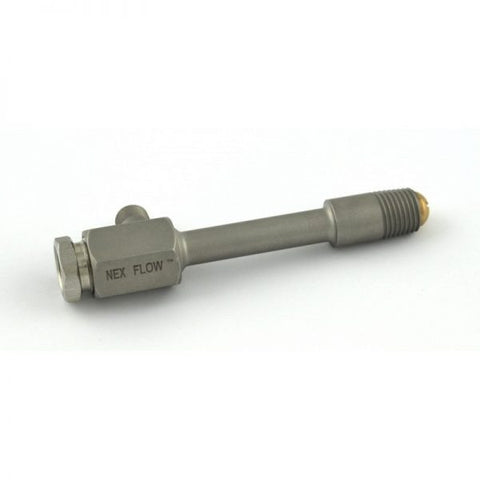 50100H Large Size Vortex Tube with generator
The Frigid-X Vortex Tube is made of stainless steel. It consists of a generator and a valve made of brass, which allows it to be used in most environments and ensures the durability and compatibility of the product (most competitor vortex tubes, for their part, include generators in plastic). It is therefore particularly suitable in high temperature environments. The unique design of the Frigid X and the quality materials used in its manufacture will guarantee years of maintenance-free performance.
The Vortex Tube is a device that operates with a standard air inlet. The air entering the vortex tube is separated into two parts: Cold air at one end, hot air at the other end. It has an adjustable valve on the warm side, which controls the flow and temperature of the air coming out of the cold side. By adjusting the valve, you control the "cold fraction", which represents the percentage of the total compressed air that enters the cold side of the Vortex Tube.
---
We Also Recommend